Bad Blood
Horror Feature
Tim Reis: writer and director
John Manfredi: cinematography
James Sizemore: special effects, production design, and art direction
Runtime: 81 minutes
2016 Premiere
2017 Theatrical Release and On Demand
Logline
A relentless P.I. tracks down a missing girl only to discover the connection between a series of messy murders, sick scientists, and a laboratory lair.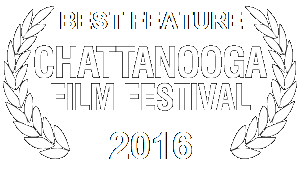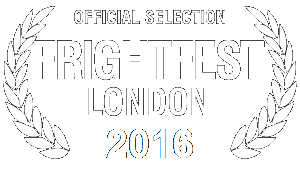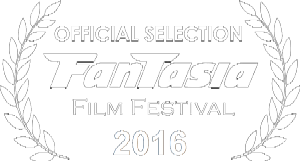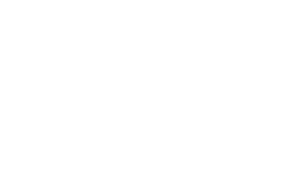 Description
An amphibious twist on classic werewolf genre, equal parts X-files and Tales from The Crypt, with a familiar blend of humor, horror, and practical creature effects. It's another creature-feature by the folks who did The Demon's Rook and Goat Witch.

Parents suspect drugs are behind their missing daughter (played by Mary Malloy) and hire a private investigator (Troy Halverson) to get her back. The reality, however, is much worse: a horrific amphibian attack has left the girl infected with a mutagenic disease. As he connects her disappearance to unethical scientists and a secret laboratory, the disease takes it's course, transforming her into a hideous monster and murderer. In the end, the only person who can really bring her back is the sacrifice of a very special hostage.

Screenings & Distribution
10/2017 - Soundtrack on Spotify
10/2017 - Release, Friday the 13th, in select theatres and on demand: Amazon, Spectrum, Vudu, DirecTV, Google Play, and iTunes
11/2016 - Atlanta, Buried Alive Film Fest
10/2016 - Barcelona, SITGES Film Fest
10/2016 - Washington D.C., Spooky Movie Int'l Film Fest
10/2016 - Philadelphia, Philadelphia Unnamed Film Festival
10/2016 - Knoxville, Knoxville Horror Film Fest
09/2016 - Atlanta, Y'allywood Film Fest
08/2016 - London Fright Fest, European premiere
08/2016 - Toronto Lost Episode Fest
07/2016 - Montreal Fantasia Film Fest, international premiere
03/2016 - Premiere & BEST FEATURE WIN, Chattanooga Film Fest
12/2015 - Private screening at The Plaza Theatre, Atlanta

Production (pre and post)
11/2015 - Final mixing at The Royal Cinema, Toronto
08/2015 - ADR
06/2015 - Pickup, ½ day
04/2015 - Pickups and re-shoots, 3 days
02/2015 - Official web page and trailer
12/2014 - Teaser video released
10/2014 - Principal photography, 13 long days
09/2014 - Casting/Rehearsals


DR. MARK BELTRAN
NEWS ANCHOR

PARTY GIRL KELLY

LANDERS MORRIS

MURPHYS PRESCOTT

Assistant Director
Script Supervisor
SFX, Production Design
Cinematography
1st Assist. Camera
2nd Assist. Camera
Lighting, Gaffer
Sound Mix, Production Mgr.

Director, Editor

Sound Boom/Utility
Key Gore Effects
Makeup
Wardrobe
Set Decoration
Set Decoration
Key Grip
Gaffer

Sound Boom/Utility