Human Supply
Web Series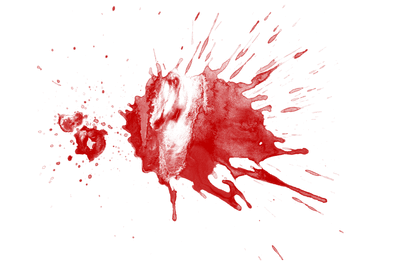 Drama-Horror-Thriller
The GANG Productions
Directed by Adam Chambers
Written by Kevin Cramer
Editing & Creative Design by Allen Hu
DP & Color Grading by Sunny Lee
Original Score by Dan Dombrosky
2013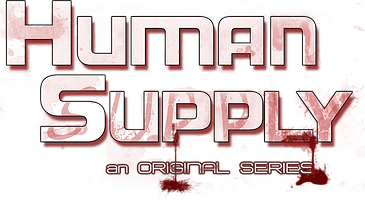 Teaser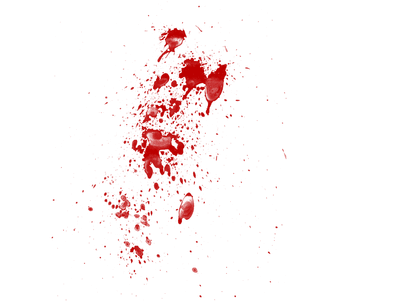 Description
The world has been flipped upside down and zombies rule the world. Ordinary humans are kept alive but as second class citizens. They live in fear that one day their time may be coming to be in someone's sandwich. Our story follows an ensemble cast of humans and zombies trying to make it in this new world.

I play the nefarious Dr. Strausmeier at the begining of Episode 1, a character who devises the elixer and whose resurrection sets the tone for the series. I suspect Dr. S. would like the poet Sarah Williams; To paraphrase The Old Astronomer:


Though my soul may set in darkness,
flesh will rise in perfect light


Part 1 - Rise of Dr. Strausmeir
http://youtu.be/IXtdf8jEjoI


Notice: Undefined variable: href2 in C:\Data\TroyHalverson.com\Dev\code\index-functions.php on line 744

Notice: Undefined variable: options in C:\Data\TroyHalverson.com\Dev\code\index-functions.php on line 744

Concept
Human Supply is designed to be the most interactive show that viewers have yet experienced. Every show will conclude with at least one cliffhanger moment that the audience will be able to vote on through the web. What should the character do? It's up to you. The writers will take a page from the audience to decide where the show leads, which in essence makes the viewer collective just as big a part of the show as the writers and actors. Everyone is in on the creative process. Don't like a character? Choose one to kill off - you'll find out who got the most votes by watching the next episode. The ultimate arc of the show is up to the viewer.
Each episode will conclude with at least one cliffhanger moment that the audience will be able to vote on through the web. What should the character do?
Behind the scenes Interview
http://youtu.be/gDMNYrUgX2Y


Notice: Undefined variable: href2 in C:\Data\TroyHalverson.com\Dev\code\index-functions.php on line 744

Notice: Undefined variable: options in C:\Data\TroyHalverson.com\Dev\code\index-functions.php on line 744

Events
02/2014: Official selection: Pasadina International Film Festival
07/2013: Funding campaign raised 11% of $20K goal; series shelved
03/2013: Episode 1, Pt 1 release, IndieGoGo campaign started
03/2013: 85,000 YouTube views as of 3/31!
02/2013: Teaser release
01/2013: Pickups
12/2012: Principal photography
09/2012: Casting
08/2012: Auditions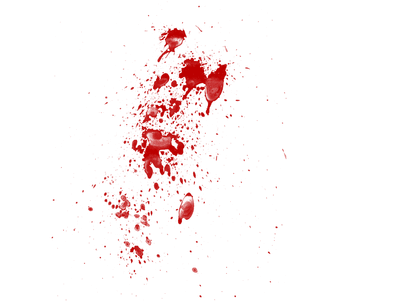 Synopsis
Human Supply is the story about what happens seven years after the wealthiest people on Earth devise a way to make themselves indestructible Immortals. Unfortunately for the every day people they rule over, these Immortals must feed on humans in order to maintain their newfound state of being. Life for ninety-nine percent of the population remains much the same, except there are no longer dreams of wealth and power, only the hope of remaining mediocre long enough to ensure you don't get noticed and subsequently devoured.

The characters in Human Supply are office drones, sales people, receptionists, and warehouse workers at one of the wealthiest companies in America - Human Supply Corporation. They make their living shipping body parts to Immortals all over the globe. Their bosses are the powerful corporate titans who orchestrated the new world order. Our characters must continually navigate the delicate balance between staying useful to the company while doing all they can to avoid appearing like a threat. Because threats are eliminated – eaten alive.

This series will chronicle the journey that the workers of Human Supply are forced to undertake as they try to rid the world of the soulless and all-powerful Immortals. The characters are deep, rich, and forever intertwined – good guys, bad guys, and those who lurk in the murky space between.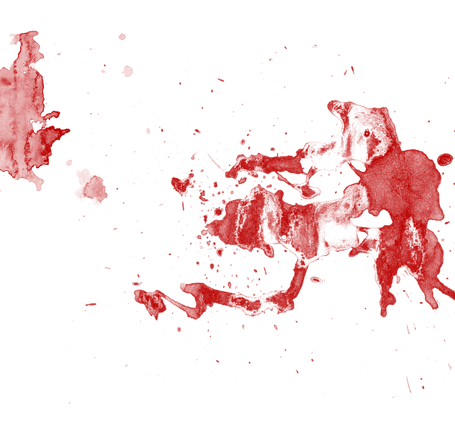 Season One
Season One will be full of surprises as the world of Human Supply evolves and transforms. When we first meet our main characters, the humans are in a virtually impossible position - completely under the thumb of the Immortals, living what amounts to a subservient life. All of our characters remember the world before the Immortals took over, and the audience will often see in flashbacks how our characters were before the world changed so drastically - as well as how they reacted when first presented with their new reality.

As Season One plunges deeper into this new world. The choices our characters make and the secrets they uncover will turn a select group of office drones and warehouse workers at Human Supply Corporation into a secret (and somewhat unwilling) underground force that battles the immortals in an attempt to restore the world they used to know. In a sense, this haphazard and unprepared group represents mankind's final hope. All along, our characters will wrestle with the idea of what it means to be uniquely human and what they're really even fighting for. Some will turn on the humans to get a taste of immortality, while others hold true to their beliefs, risking everything they hold dear to save the human race. But with the help of some new and dynamic characters, and you the audience, there just might be hope for the little guys yet.


Production Team
Adam Chambers - Co-Creator, Writer, Director: got his MFA in screenwriting from UCLA and has worked in the film industry in both Los Angeles and Atlanta for the last 9 years. He has worked on over 50 projects ranging from commercials, reality TV, primetime television series and feature films.

Kevin Cramer - Co-Creator, Writer: earned his MFA from the University of California-Riverside, where he took home a prestigious Samuel Goldwyn screenwriting award in 2007 for his script ZENDOG. His films include the sci-fi comedy "Black Hole, Wyoming," the MMA drama "Waking Up," starring gold medal winner Kurt Angle, and the football documentary "Third Down and Forever," featuring Snoop Dogg and numerous NFL players. His plays have been seen by audiences all over the country as well as overseas.

Allen Hu - Producer, Editor, Creative Director: Producing is Allen's passion in the world of filmmaking. He produces short films, music videos, and commercials for The GANG Productions, LLC. in Atlanta, GA. Running a great production is paramount to Allen anytime he is at the helm. Allen Hu received his BA in Film and Video in producing and video production from Georgia State University. He has worked on feature films, cable television series, reality TV, music videos and commercials nationally and around the world.

Trevor Stott - Co-Producer, Actor: Has been steadily working with a regular role on the show The Vampire Diairies. He directs and produces short films, music videos, commercials, and webisode serieses for The GANG Productions, LLC. in Atlanta, GA. He has co-created a successful webisode series, "And We're Rolling" that has drawn thousands of fans.



After filming our initial scenes, we're absolutely certain we have an amazing cast and crew who if given the opportunity, will deliver a product that will hook viewers from the first shot through whatever the finale may have in store. Consider donating to our project because like many artists, we are almost as infinitely creative as we are strapped for cash. And the more we raise, the better the quality of the product we can deliver! And even if you cannot donate, please forward this Indiegogo campaign to your family, friends, co-workers, or people who may be interested in being part of a brand new, exciting concept! Thank you so much for your support!

If our campaign reaches our goal of $20,000, we will provide you, the audience with a phenomenal pilot. We have a very eager cast and crew and a great script that is ready to film right now. Every dollar you contribute helps the world of Human Supply come to life.


If we should happen to hit $40,000, we would be able to substantially be able to raise our special effects game. We'd be able to add digital effects to the incredible makeup and on-set effects we already have. Also, we will be able to pay our actors and crew the money they deserve for their time and effort. (This is VERY important as it will allow the show to continue to evolve with the same creative team, i.e. you can only volunteer so much of your time)

At $80,000, we'd be able to provide a top notch website complete that is compatible with all new technologies including phones, tablets, and other mobile devices. Our goal is for our audience to be able to keep up with Human Supply wherever they may be.

If our campaign would reach $100,000, we'd not only be able to shoot the pilot, we'd be able to begin moving forward with subsequent episodes. At this point, the idea of an entire season begins to materialize.

If we were to reach $200,000, we'd be able to complete more episodes, hire a writing team, and basically turn Human Supply into a fully functional series. We'd also be able to advertise, getting the word out about Human Supply all over the world.


Risks
As with any venture there comes risk. We've already assumed a large portion of that risk by investing a substantial sum in the initial scenes. We took this calculated chance to give our contributors and investors an inside look at just what we can accomplish with the correct funding. We didn't want there to be any doubt. We wanted people to be able to see the quality of our work and the power of our idea with their own eyes. We wanted potential investors to have a concrete idea of what they'd be investing in.
However, that said, we are a group of creative and very driven people without the financial leeway to invest more than we already have. This is why we're asking for the money to finish our pilot. In December of 2012, we brought together over 30 people in suburban Atlanta for a weekend shoot that rivaled and in many ways surpassed professional productions. The people involved from the actors to the sound, camera, electrical, and makeup departments are as committed to the project as they are talented in their fields. We already have a focused team attached to Human Supply. We believe this substantially minimizes the risk.
Challenges
We're creating a new genre of fully interactive digital programming. We're realistic in understanding that this will come with a few hiccups. How quickly can we tabulate the audience results and get our writing team working on a script? How quickly can we get the actors said script and shoot a quality scene? What will the timeline be? How fully can we incorporate the audience's ideas without throwing out the main plot line of the show? These will be challenges but we're looking forward to facing and overcoming them along the way as we help bring this new genre into the world.