Final Etiquette
Short Film
Written and Produced by Jack Kearney
2010
Runtime: 20 mins

A hitman chooses a unique way to retire after he's tricked into betraying the assassin's code of honor. I play the trickster who pays the price.

Unfortunately, sound was recorded in the 2-story living room using only a boom mic, resulting in harsh echos. Quality was too poor to get it into film festivals.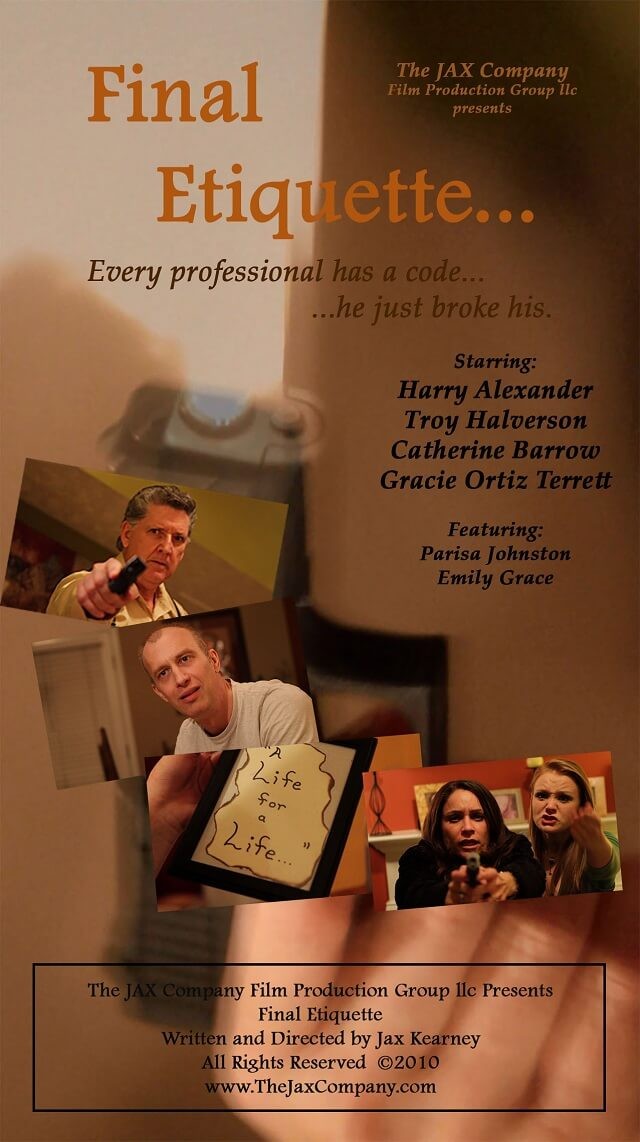 CAST
Harry Alexander as MR SMITH
Troy Halverson as PATRICK MARTIN
Gracie Ortiz Terrett as VICTORIA MARTIN
Catherine Barrow as TABITHA MARTIN
Parisa Johnston as TV ANCHOR
Emily Grace as TV REPORTER
Robert Anthony as DETECTIVE
Sonya Thompson as OFFICER
Jack Kearney as MED TECH

CREW
Jack Kearney: DIRECTOR
Kelly Lee: DP
Renonda Anderson: MAKEUP
Tamara Taylor: PA
Patty Pino: GRIP
Luther LeCroy: GUN MASTER