Sick People
Short Film
Thiller

Writer: J.R. Wicker
Cinematography: Tim Glover
Art Dept., Editing: Byron Conrad Erwin
Director: Ken Farrington
Vision X Productions

In 2011 this story started as a short film but was subsequently redeveloped into a feature screenplay. Production on the feature version began in April 2014.


Tag Line

They deserved top quality care... but got HER!



Log Line

Dead patients torment the morally bankrupt nurse who neglected and mistreated them during their final days.


Synopsis

Dr. Zimmerman (played by Brian Cohen) is too disturbed to face his own father's terminal condition so he hires nurse Cassie Glass (played by Parisa Johnston) to provide discreet end-of-life care. Barely tending to the father (playd by Everett Thrall) in a seedy motel, after years of neglecting and mistreating the sick and helpless, Cassie is now is the edge, questioning her sanity and her morally bankrupt life, and facing the consequences.

Is the stress of this new assignment getting to Cassie or is her conscience starting to weigh her down from her past actions? Or is she really struggling between the dead and the dying? My chracter, The Stranger, is ambiguously in between both worlds.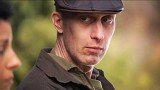 Cast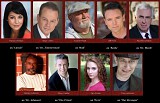 Parisa Johnston, Brian Cohen, Everett Thrall, Jeff Rose, Paul McComiskey, Benjie Anderson, Steve Coulter, Tara Parker, and Troy Halverson as The Stranger. With patients Addy Miller, Sonya Thomson, Larry Mainland, Bill Pacer, Jeanne Wagnon Miyakawa, Helena Laurila Moore, LaDonna Allison, and Eddie Deason.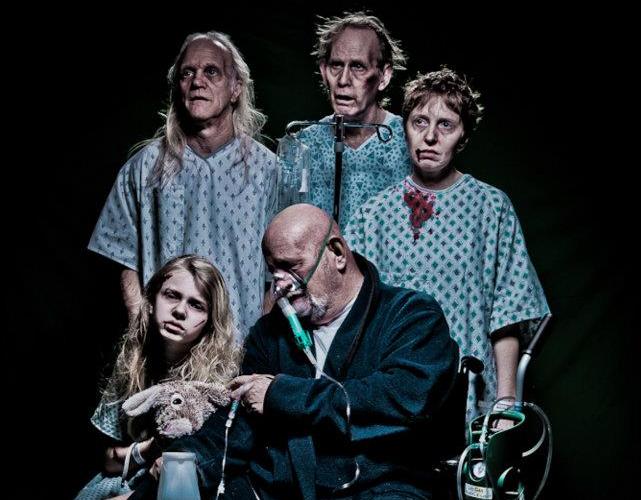 [Oct 2015]
The feature Sick People had a test screening at the Scream In The Dark Film Festival OCt 17th

[May 2014]
The IMDb listing for the feature, "Intensive Care," is re-named, picking up the "Sick People" title of the 2011 short film; at the same time, the short is re-titled "The Sick"

[April 2014]
A little more than 3 years after production on Sick People short started, production began on the $300K feature version. New cast, crew, and IMDb listing under Intensive Care.

[Feb 5th, 2014]
C. Thomas Howell joined as co-producer on the feature adaptation and picked up the role of Dr. Sam Zimmerman, replacing Brian Cohen. Howell's work includes over a hundred film and TV roles, including credits for Criminal Minds, 24, E.R., and The Amazing Spiderman.

[May 30th, 2013]
The feature finally has financial legs with new executive producer Sonia Dhalla Singh.

[Dec 5th, 2012]
Teaser posted at vimeo.com/51731613


[July 13th, 2012]
Feature film adaptation in the works with Steve Coulter picking up the role of the Priest. Coulter's work includes roles in Banshee, The Hunger Games, Army Wives, and Anchorman.

[June 5th, 2012]
Article in Dead, Buried, and Back

[Feb 15, 2011]
Production Day 1A. My day on set: a park bench with Parisa ("Cassie")

[Jan 29, 2011]
Rehearsal, photo shoot

[Jan 17th, 2011]
Cast table read