A Pickwick Christmas Carol
Stage Play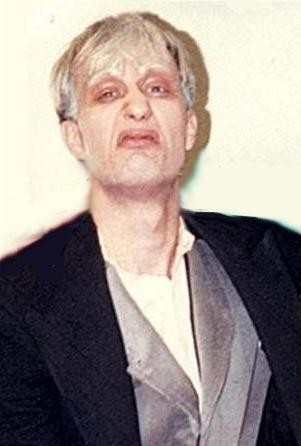 Adapted by Greg Abbott
Directed by Amy Van Fleet
Produced by Drama Tech Theatre

December 1991


In this original adaptation from the Dickens 1843 classic, A Christmas Carol, and the lesser-known Pickwick Papers, we open with a Pickwickian grave-digger (David Bennedict) whose Christmas Eve encounter with a gobblin takes us into and out of a dream-like telling of the Scrooge parable. The Scrooge story is re-cast, however, into a two-person play, with one actor playing Scrooge (Troy Halverson) and another (Jonathan MacQueen) playing all the ghosts and disemboddied voices. By consolidating roles for all the supporting characters, like Tiny Tim and Bob Cratchet, the story is focused specifically on the journey and epiphany of Ebeneezer Scrooge. Then, when the gobblin's lesson of Scrooge is concluded, the hapless grave-digger awakes and vows to change his life for the better.

CAST

Troy Halverson - Ebeneezer Scrooge
Jonathan MacQueen - Gobblin, et. al.
David Bennedict - Grub, a grave-digger


CREW

Amy Van Fleet - Director and Light Design