Voice of the Prairie
Stage Play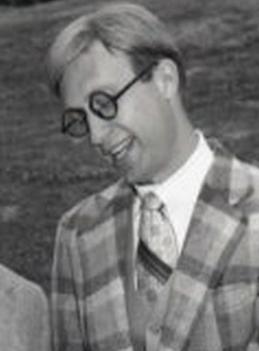 As radio hustler Leon Schwab

Written by John Olive
Directed by Greg Abbott
Produced by Drama Tech Theatre

Spring 1993

Drama Tech International Theatre Festival


In 1922, pitchmen streamed across the country promoting the then new radio. They set up simple transmitting equipment in small town shops, sometimes only for a few days. They scrounged records and coaxed from the townspeople whatever live entertainment they could, and urged those who picked up the transmission to tell their neighbors about what they heard. There were few able entertainers for the new medium, but even fewer laws regulating it.

The play brings one of these traveling radio salesmen (Troy) together with a rural bachelor whose boyhood adventures roaming the countryside with his first and only love provide a wealth of romantic tales to charm radio listeners across the Midwest.

This imaginative play has been staged throughout the country since its debut in 1986. The New York Times praised it saying, "the play has its own staying power; a lingering quality and a shimmering way with words.", and The Los Angeles Times called it "...a deft and witty valentine to a pioneering spirit and to the value of words...It's fun, it has a knowing heart and a voice which should delight all within earshot."



CAST:

Randal Cooper - David
Salley-Ann Crider - Frances
Troy Halverson - Leon
Jonathan MacQueen - Davey/James
Ann Marie 'Space' Thomas - Susie
Jack Winnick - Poppy, and others
Rebecca Woo - Frankie


CREW:

Greg Abbott - Director
Robert Casey - Stage Manager
Laurie Scally - Assistant Stage Manager
Dan Dougherty - Set Designer
Paul Patton - Master Carpenter
Stuart 'Marvin' Pieloch - Lighting Designer
Brandon Smith - Light Operator
David Darwin Clark - Sound Operator
Craig Bryant - Properties
David Gibbs - Costume Designer
Gayle Casey - Publicity
Gordon P Smith - Program Layout
Travis Green - House Manager
Chuck Sancinito - House Manager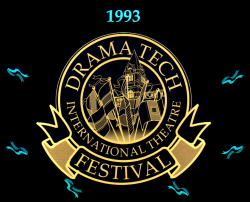 Photos from IMDT