Extra
Under-fives and background roles

Notice: Undefined variable: description in C:\Data\TroyHalverson.com\Dev\Extra\Extra.htm on line 3

Decent Humans - Shorts
In 2015, I played an under-five suit in a couple comedy shorts produced by Decent Human: Screwed Out of Tips (May) and Cat Actor (June). A little more substantial, albeit silly, role was as Dr. Telepathy in their super-hero satire Lady Justice.
The Cure - Feature
Filmed in 2012, I played paramilitary muscle; there's a flicker of me getting knocked out in the trailer (below at 01:15). Premiere Aug 1st, 2014, at GCIFF. or watch the feature online starting Fall 2015. More info at FifteenStudios.com and on IMDb.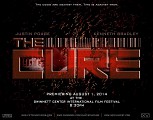 Stand Up or Shut Up - Short
I spent a Sunday afternoon in July 2011 playing an extra on a indie short "Stand Up or Shut Up" for Cake Baby Productions. Written and Directed by David Marshall Silverman, DoP Tim Glover, it's about a quiet I.T. guy who struggles to find his voice in a stand-up comedy class and risks losing everything else. Yep, been there, done that. It was nice to be on set again with Gracie Ortiz-Terrett (Final Etiquette) and Randy Stewart (No Experience Necessary). The nightclub scene was filmed at the Landmark Diner. The film was an official selection of Action on Film, Indie Memphis, Dam Short Film Festival, Macon Film Festival and Rome International Film Festival. More info on IMDb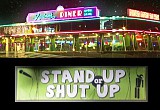 Past Life - TV Episode
This Fox TV series filmed one season in Atlanta in 2010, staring Kelli Giddish as Dr. Kate McGinn and Nicholas Bishop as Price Whatley. I worked a day as background in a couple scenes -- in a cold January drizzle - for Episode 3 which aired Thursday Feb 18, 9 pm. I didn't get a chance to see the episode but, based on reviews, I didn't missed anything: the show only had one season of 9 episodes. IMDb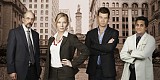 "Paid Programming" SitCom Pilot
Fun one-day shoot (28 July 2009) on a faux TV show pilot, "Paid Programming" by Benjamin Barak . I had fun playing one of the crew-in-black background stage hands along with sevral folks I know from Relapse ( Shellie Schmals, Jackie Sklar, Steve Warren, Taylor Peterson). The mad-cap comedy style, and some scantility-clad talent, reminded me of The Benny Hill Show or Monty Python. They planned was to pitch the show to TBS/Cartoon network.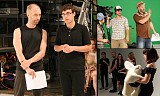 Vote and Die: Liszt for President - Feature
A charismatic Billionaire, played by Stephen C Bradly, runs for president as an independent candidate. His platform is simple: KILL EVERYONE NOW. I was in a scene scene shot on the front steps of Relapse Theatre in 2008. IMDb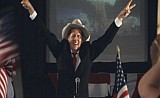 Footastic Theatre - Shorts
Feet-only versions of classic movies scenes was a contest theme in 2009. Jackie Scklar and the folks behind Funny Not Slutty recruited me and other improvisers at Relapse Theatre and The Basement Theater to re-create moments from Grease and from The Blues Brothers. Fun, but these didn't win anything.