Jackpie Theatre
Long-form Improv
Jim Karwisch, Owner and Director of Instruction
John Sexton, Artistic Director
www.jackpie.com


JaCKPie was an improvisation school and theatre company in residence at Relapse Theatre from 2005 to 2011. I went through an intensive version of Jim Karwisch's JaCKPie program in 2005-2006. That program focused on character & scene work and "The Harold" improv format. In 2011 Jackpie became Groupmind Productions

JaCKPie has had many productions, one-off and recurring, and I have had the opportunity to perform or host many of them. I was among only a handful of veteran actors who were performing in more than one of the four core Featured Productions running in repertoire -- I performed in both First Cut and Improv! The Musical. Below are links to those and the other JaCKPie productions in which I was involved.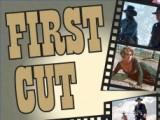 First Cut

It's a live indie movie: independent of script, score or screen. Based off an original movie title provided by the audience, First Cut produces a live, comedic one-shot premiere every show and a different movie genre every other month and one of four core Featured Productions.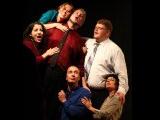 IMPROV: The Musical!

Where Improv meets Glee
I have been working with this troupe since Fall 2010. All the challenge of a long-form improv show plus the chops to perform improvised song and dance. This is also one of the four Featured Productions at JaCKPie.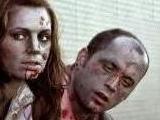 Improv Monster

I've been the "source" for a couple shows -- as an open-ended story-teller and doing short sets of stand-up material. I've also hosted a couple times. Improv Monster is one of four Featured Productions at JaCKPie.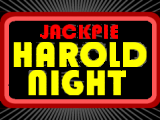 Harold Night

Although I was never a member of a regular JaCKPie Harold team, I have enjoyed hosting the show many times during it's four-year run at Relapse.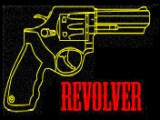 Revolver

I did my solo show, Late Party show in the Revolver slot. This slot featured revolving solo, duo, and experimental improv performances on Fridays night in 2009 and early 2010. My other troupe, 2 Girls 3 Eyes took over the slot in April 2010.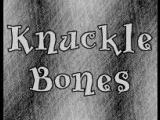 Knucklebones

Improv Mixer with a "wicky-wicky" metronome: scenes start at 4-minutes long and then the intensity builds as the scenes get shorter and shorter. This show was a late Saturday night mixer in 2006 and 2007.